Bankruptcy Attorney
Huntsville, Alabama
With
20+ years

of combined experience, our staff has helped more than

2000 families

start fresh…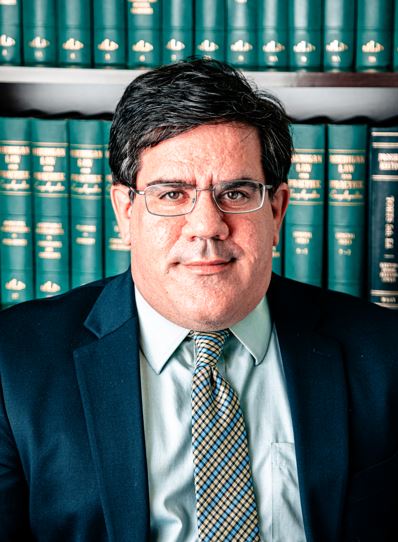 Bankruptcy Lawyer
Joseph G. Pleva is a Huntsville bankruptcy attorney who offers expert legal advice and services to help guide clients through legal issues that they may encounter. Bankruptcy is difficult, but with the right bankruptcy lawyer in north Alabama, you can get through it and start rebuilding faster. Let Joseph G. Pleva be your north Alabama bankruptcy lawyer today and call our office at (256) 617-7115.
The Law Offices of Joseph Pleva has taken extra precautions to ensure that our office is sanitized in order to create a safe environment for our current and future clients.
The Law Offices of Joseph G. Pleva provides bankruptcy legal services in the following north Alabama counties:
Madison County
Morgan County
Limestone County
Lawrence County
Jackson County
Winston County
---
Your Qualified Huntsville and North Alabama Bankruptcy Attorney
It's important to utilize the services of a qualified Huntsville  lawyer who has a proven track record of successfully helping clients eliminate or restructure their debt. Bankruptcy in north Alabama is a complicated process, and a good north Alabama lawyer will help clients through every step of the legal process, from enrolling in credit counseling to creating a  repayment plan. If you are looking for an experienced Huntsville bankruptcy attorney, Joseph G. Pleva has helped thousands of local clients improve their financial health by declaring Chapter 7 or Chapter 13 bankruptcy.
What Is Bankruptcy?
According to the United States Supreme Court, the purpose of Bankruptcy Court is "as being of public as well as private interest, in that it gives to the honest but unfortunate debtor . . . a new opportunity in life and a clear field for future effort, unhampered by the pressure and discouragement of pre-existing debt."
About Bankruptcy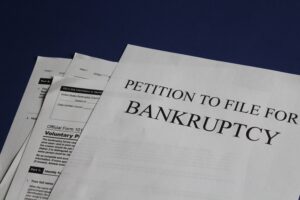 Filing can help a person by discarding debt or making a plan to repay debts. A case normally begins when the debtor files a petition with the bankruptcy court. A petition may be filed by an individual, by spouses together, or by a corporation or other entity. All cases are handled in federal courts under rules outlined in the U.S. Bankruptcy Code.
There are different types of bankruptcies, which are usually referred to by their chapter in the U.S. Bankruptcy Code. The Law Offices of Joseph G. Pleva represents individuals filing for Bankruptcy Relief. Typically individuals will file under Chapter 7 or Chapter 13, depending on the specifics of their situation.
There are other types of relief that are available that are not typically applicable to individuals:
Chapter 9: Bankruptcy Municipalities—cities, towns, villages, taxing districts, municipal utilities, and school districts may file for a reorganization under Chapter 9.
Corporate Entities may file for reorganization under Chapter 11 or to liquidate under Chapter 7
Chapter 12 provides debt relief to family farmers and fishermen.
Bankruptcy filings that involve parties from more than one country are filed under Chapter 15.
Seeking the advice of a qualified lawyer, like Huntsville bankruptcy attorney Joseph Pleva, is strongly recommended because this process has long-term financial and legal consequences. Individuals can file bankruptcy without a lawyer (called filing pro se). It has been our experience that people who choose to retain an attorney who specializes in representing consumer bankruptcy clients generally are more likely to have more successful outcomes.
What Is The Difference Between Chapter 7 and Chapter 13?
Chapter 13 Bankruptcy
Chapter 13 filing enables all of their debts in installments over three to five years, even debts that would not be able to be discharged in Chapter 7. A few types of borrowers who may benefit from filing for Chapter 13 are those whose homes or vehicles are at risk of foreclosure or repossession, those with excessive income tax or student loan debt, and anyone owing criminal fines, traffic tickets, or past-due child support. Borrowers whose income is too high to get a Chapter 7 discharge can propose a Chapter 13 bankruptcy plan to pay back only what they can afford. 
Chapter 7 Bankruptcy
Chapter 7  filing gives debtors a fresh start by eliminating many of their debts, including credit card bills, personal loans, medical bills, and certain tax debts. Debtors must meet certain income criteria to be eligible for Chapter 7. However, those whose income level makes them ineligible may qualify for relief under Chapter 13 bankruptcy instead. Some filers whose income exceeds the state's median income may be eligible depending on how much "excess" money is left over to repay debts after taking into account their necessary living expenses.
How Much Does It Cost To File For Bankruptcy Relief?
One of the most common questions people ask us is, "How much does bankruptcy cost?"
Regarding representing a client in a Chapter 7 in Huntsville, bankruptcy attorneys usually charge a one-time flat fee for representation. The amount of the fee is based on the complexity of the case. At the Law Offices of Joseph G. Pleva, we offer a free initial consultation to anyone who's interested. During your free consultation, we determine what a prospective client's situation is, how we can best help them, and what the fee will be.
We are able to help our clients come up with an affordable payment plan for paying the balance of the attorney fees over time. In addition to the fees for our services, the clients have to pay the Bankruptcy Court a filing fee of $335 for Chapter 7. Generally, this is due at the time of filing the petition, but we can request the court to allow you to pay it in installments over 3-4 months after filing. In some circumstances, the court will waive the filing fee altogether.
Regarding the representation of a client in Chapter 13 Bankruptcy in Huntsville, the Court has established a flat fee for representing clients in Chapter 13 proceedings. Chapter 13 is longer and more complex than Chapter 7. However, the court allows the vast majority of the fees to be paid as part of the repayment plan. At the Huntsville bankruptcy law Offices of Joseph G. Pleva, we will only ask for a small deposit at the time of filing. In Chapter 13 there is a court filing fee, but in North Alabama, the Bankruptcy Court allows that fee also to be paid as part of the repayment plan.
Will I Lose My Home If I File For Chapter 7 Bankruptcy?
As long as you don't have too much equity in your home and your mortgage is current, you can keep your home when filing for Chapter 7. However, if you do have a significant amount of equity in your home or are facing foreclosure, you may want to consider filing for Chapter 13. It's very important to be eligible to exempt all your home equity when filing Chapter 7.
Will Filing For Bankruptcy Affect My Credit?
Most people filing for bankruptcy do not have great credit scores to begin with.  Their debt to income ratio shows that they are not creditworthy.  Many creditors see them as high risk and require high-interest rates if they offer any financing at all.  Filing for relief under the bankruptcy code with the counsel of a bankruptcy attorney will prevent your credit from getting worse.
While it may take 6 months to a year to start to see improvement, credit scores will appear greatly improved after bankruptcy than before.  We find many of our clients have offers of credit cards and personal loans immediately after discharge.  While we do not recommend getting back into these types of debt, we know that financing for cars, homes, repairs, and life's emergencies are necessary.  Our client's credit generally will be improved after this process so that they can incur these necessary debts.
Are Cosigners Protected in Bankruptcy?
If you have cosigners that helped you get credit for your bankruptcy debt, it's important to consider how this will affect not only you, but them as well. Whether or not cosigners are protected during bankruptcy depends on the type of bankruptcy. If you would like to know more details about when cosigners would be protected and when they would not be, you should consult an experienced bankruptcy attorney.
Are There Any Problems That I Should Anticipate?
If you go into bankruptcy alone, many unexpected problems can occur that otherwise wouldn't. Having an experienced attorney who specializes in Consumer Bankruptcy matter on your side can help you prevent going into an important life event unprepared. Attorneys usually have years of experience and hundreds, if not thousands, of cases under their belt. This experience is something our Huntsville office is known for and translates to providing you with the best possible outcome on your case.
Another advantage to hiring an experienced bankruptcy attorney is that they usually know and are familiar with the bankruptcy trustees and judge appointed to your case, how certain creditors are likely to respond to your filing, etc. This can be a complicated system to navigate, and it's highly advisable that you go into it with professional representation, regardless of which attorney you choose.
A judge may not be forgiving if you make a mistake when filing, and you could very well lose important property. It's always better to go into this with the best bankruptcy lawyer you can find. With years of experience and thousands of bankruptcy cases to draw experience from, Joseph G. Pleva can be your local bankruptcy lawyer in north Alabama.
What Are Some Of The Positives And Negatives Of Filing For Bankruptcy?
While filing for Chapter 7 or Chapter 13 bankruptcy in north Alabama may not be something you ever looked forward to, it's important to understand that it's not a bad thing. The court has referred to people who file for bankruptcy as "honest and unfortunate" debtors. This is an appropriate way to describe most people who file. Many good, honest, and hardworking people will find themselves in a situation at some point in their lives that compels them to take this step.
The process was established as a valid and responsible option for people who—usually through circumstances outside of their control—find themselves unable to repay debts. With expert advice and guidance from an experienced and knowledgeable attorney, the process should be painless. In fact, with the right counsel, bankruptcy can be very manageable and even a wonderful opportunity to start fresh. Generally, people find that their financial situation is considerably improved after having gone through the process. Joseph G. Pleva is an experienced Huntsville bankruptcy filing attorney who can help get you a new chance to build good credit and to build a better future for yourself and your family.
Call Us Today at (256) 617-7115
This is meant to be general information about filing for bankruptcy and how it can help you get a fresh start. This is not meant to be legal advice. If you would like more detailed information, please feel free to contact our office. We offer free consultations to discuss your particular situation and what options are available to help you, both inside and outside the system. We have proudly been designated as a debt relief agency by the U.S. Congress. Our entire Huntsville, Alabama bankruptcy practice is devoted to helping people find relief from their debts and getting a fresh start.
---
Common Bankruptcy Myths:
Myth: You'll lose everything
A deterrent to filing for bankruptcy for many people is the misconception that they will lose everything they own. In fact, in the vast majority of Chapter 7 cases, the filer gives up no personal possessions. This is because they are usually filed as no-asset cases, which allows the filer to make "exemptions" for the possessions that he needs in his daily life. Many other possessions are simply not valuable enough for creditors to bother coming after.
Under Chapter 13, you can keep all of your assets, but their value may be figured into your repayment plan.
Myth: This will ruin your financial future
It's true that your credit score will take a hit and your access to credit will diminish briefly when you file for bankruptcy.  However, the damage to your score is not irreparable and the diminished access to credit doesn't last forever.  Not filing, oftentimes, can continue to make debtors appear to be a credit risk.  By filing, you are getting a fresh start and are able to rebuild your credit.
For filers of Chapter 7, the bankruptcy can remain on your credit report for up to 10 years. For filers of Chapter 13 it can remain up to 7 years. But you can start rebuilding your credit and improving your score immediately after filing. One option is using a secured credit card. These are usually small amounts of credit: $500 to $1000 for example and are generally available for people who have recently filed bankruptcy. As you use the card responsibly and continue to make smart financial decisions, you will likely see your credit steadily grow. Eventually, you can attain an excellent credit score and regain access to a full range of credit options.