"Do you have questions for us? Are you unsure if bankruptcy is the right decision? Do you know the difference between Chapter 13 and Chapter 7?
You don't have to have all the answers. That's why we are here to help. Our practice is built on helping people recover and start fresh. Contact us today!"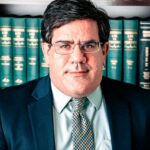 Joseph Pleva, Attorney At Law
Nearly 20 years of experience
What is Chapter 13 Bankruptcy?
Chapter 13 bankruptcy enables individuals who receive a regular income to develop a plan to repay their debts in installments over three to five years. A few types of borrowers who may benefit from filing for Chapter 13 bankruptcy are those whose homes or vehicles are at risk of foreclosure or repossession, those with excessive income tax or student loan debt, and anyone owing criminal fines, traffic tickets, or past-due child support. Borrowers whose income is too high to file for Chapter 7 may qualify for Chapter 13 bankruptcy. 
What is Chapter 7 Bankruptcy?
If you are in overwhelming debt and live near Huntsville, Chapter 7 bankruptcy attorney Joseph Pleva can use his knowledge of Alabama chapter 7 law to get you back on your feet. Chapter 7 bankruptcy gives debtors a fresh start by eliminating many of their debts, including credit card bills, personal loans, medical bills, and wage garnishments. Debtors must meet certain income criteria to be eligible for Chapter 7 bankruptcy; those whose income level makes them ineligible may qualify for Chapter 13 bankruptcy instead. Some filers whose income exceeds the state's median income may be eligible depending on how much "excess" money is left over to repay debts after taking into account their necessary living expenses.
Get Answers at the Law Offices of Joseph G. Pleva
If you are looking for a local bankruptcy lawyer and want to get through it the best way possible, consider making Joseph G. Pleva your local personal bankruptcy lawyer. At the Law Offices of Joseph G. Pleva, our attentive staff is available any time via email to answer all of your questions and make sure you are 100% satisfied.
Fill out the form above to start the conversation.
Also, we are available by appointment over Skype and FaceTime. You can reach us 24/7 via phone at 256-617-7115 or by email at [email protected].