About the Law Offices of Joseph G. Pleva
The Law Offices of Joseph G. Pleva values communication and client trust more than anything. That's why our Huntsville bankruptcy and credit law office offers free consultations that can be done by phone, FaceTime, or Skype for your convenience. We pride ourselves on providing personalized services to fit each client's needs, helping them achieve peace of mind and relief from debt.
Bankruptcy is a practical tool that financially benefits individuals and restores their rights. It is the goal of our Huntsville bankruptcy and credit lawyer to help you successfully navigate and understand the process.
When to File for Bankruptcy?
Bankruptcy can be employed for many reasons. Common ones include: to keep a home, to stop credit harassment, and to assuage credit card debt. A bankruptcy attorney may also use bankruptcy to protect a car from repossession or navigate the financial proceedings around a divorce.
Finding the Best Option
There are several types of bankruptcy. Chapter 7, or liquidation bankruptcy, helps with unsecured debt such as personal loans and credit cards. Chapter 13, or reorganization bankruptcy, sets up a monthly repayment plan for debts.
There are other chapters of bankruptcy, which may be available if certain financial benchmarks are reached. A committed bankruptcy attorney can guide their client through this process and find the best option for both short- and long-term debt.
The Bankruptcy Process
It's often a very complicated process to file bankruptcy, which is why securing an experienced and thoughtful bankruptcy attorney is the first step to stopping financial hemorrhaging. The Law Offices of Joseph G. Pleva has years of experience as local Huntsville bankruptcy and credit lawyers and will handle the paperwork and develop a plan to liquidate debt.
Throughout the entire process, the bankruptcy attorney protects the client's property, negotiates with creditors, and keeps the client informed of any progress made. Clients will also benefit from receiving credit counseling in agreement with bankruptcy law.
Joseph Pleva, Owner and Principal Attorney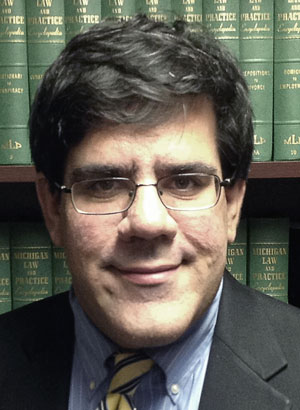 Joseph is the owner and principal attorney of the Law Offices of Joseph G. Pleva in Huntsville, Alabama. Joseph has represented individual debtors in consumer bankruptcy cases for the past 20 years, helping thousands of people obtain much-needed relief from creditors. Joseph has dedicated his practice to the idea that honest and deserving individuals who find themselves in financial hardship deserve the opportunity to get a fresh start.
Joseph is originally from Huntsville, graduating from Grissom High School in 1995. In 2001, he obtained his law degree from Michigan State University College of Law. After law school, he took a position with a large consumer bankruptcy firm in the Detroit, MI area. At this firm, he represented thousands of people filing bankruptcy and was exposed to all kinds of situations which can arise in consumer bankruptcy cases.
In 2005, Joseph left to start the Law Offices of Joseph G. Pleva in the suburbs of Detroit, MI. His main reason for doing so was to provide a more personal level of service to his clients. Joseph believes that most problems that arise in consumer bankruptcy cases can be easily solved with good communication between the client and the attorney. Our staff works together to ensure that our clients' cases proceed smoothly to a successful outcome. During his time practicing in Michigan, Joseph successfully helped hundreds of people affected by the mortgage crises and the collapse of the auto industry restructure their debts and get a fresh start on their finances.
Over the years, Joseph has attended countless seminars taught by leaders in the field of consumer bankruptcy and debtor rights. He is a member of the National Association of Consumer Bankruptcy Attorneys and the Bankruptcy and Consumer law section of the Alabama Bar Association.
In 2011, Joseph returned home to Huntsville with his wife and three daughters. He has brought his years of expertise in consumer bankruptcy matters to help people in his hometown. His goal now as a bankruptcy and credit lawyer in Huntsville is to help his clients find ways to get out from under their debts and live with financial peace.
In addition to his professional activities, Joseph is an active member of Good Shepherd Catholic Church in Huntsville. He enjoys the many outdoor activities available here in North Alabama with his family and is involved with his children's band and theatre programs.
Contact the Law Offices of Joseph G. Pleva
If you are looking for a local bankruptcy lawyer in Huntsville, Alabama and want to get through it the best way possible, consider making Joseph G. Pleva your local personal bankruptcy lawyer. At the Law Offices of Joseph G. Pleva, our attentive staff is available any time via email to answer all of your questions and make sure you are 100% satisfied.
Additionally, we are available by appointment over Skype and FaceTime. You can reach us 24/7 via phone at 256-617-7115 or by email at [email protected].